L.I.C Transit
︎Role: research, visual design
---
BACKGROUND

Presently the market for multifamily residential development is very strong in Long Island City. This is due to the changing demographics: The people who live in the waterfront are mainly young professionals 25 to 39 years old, many with young children. Industrial and commercial property owners are often more interested in residential conversion than improving their properties for the zoned use. While these areas have grand view of Manhattan, they are relatively remote from subways.

Based on these facts, we assume that people living in this area are not satisfied with available local public transportation services.


ECOSYSTEM MAP
PROBES

We designed the following probes to engage with stakeholders. The probe is a double sided paper slip, on the front side is a simplified map of the five boroughs of NYC and on the back are three easy questions about opinions on commute.

We did our probing session at local grocery store, pharmacy store and coffee shops, where they were frequented by local residents who are also MTA subway customers.

During our research, we found that the front of the probe is a really good conversation starter. While people were drawing on the map, most of them started to share their transit stories with us and we were able to engage stakeholders in semi-structured interview to ask the questions we planned ahead of time. We collected all the probes we've used and synthesized all the research information.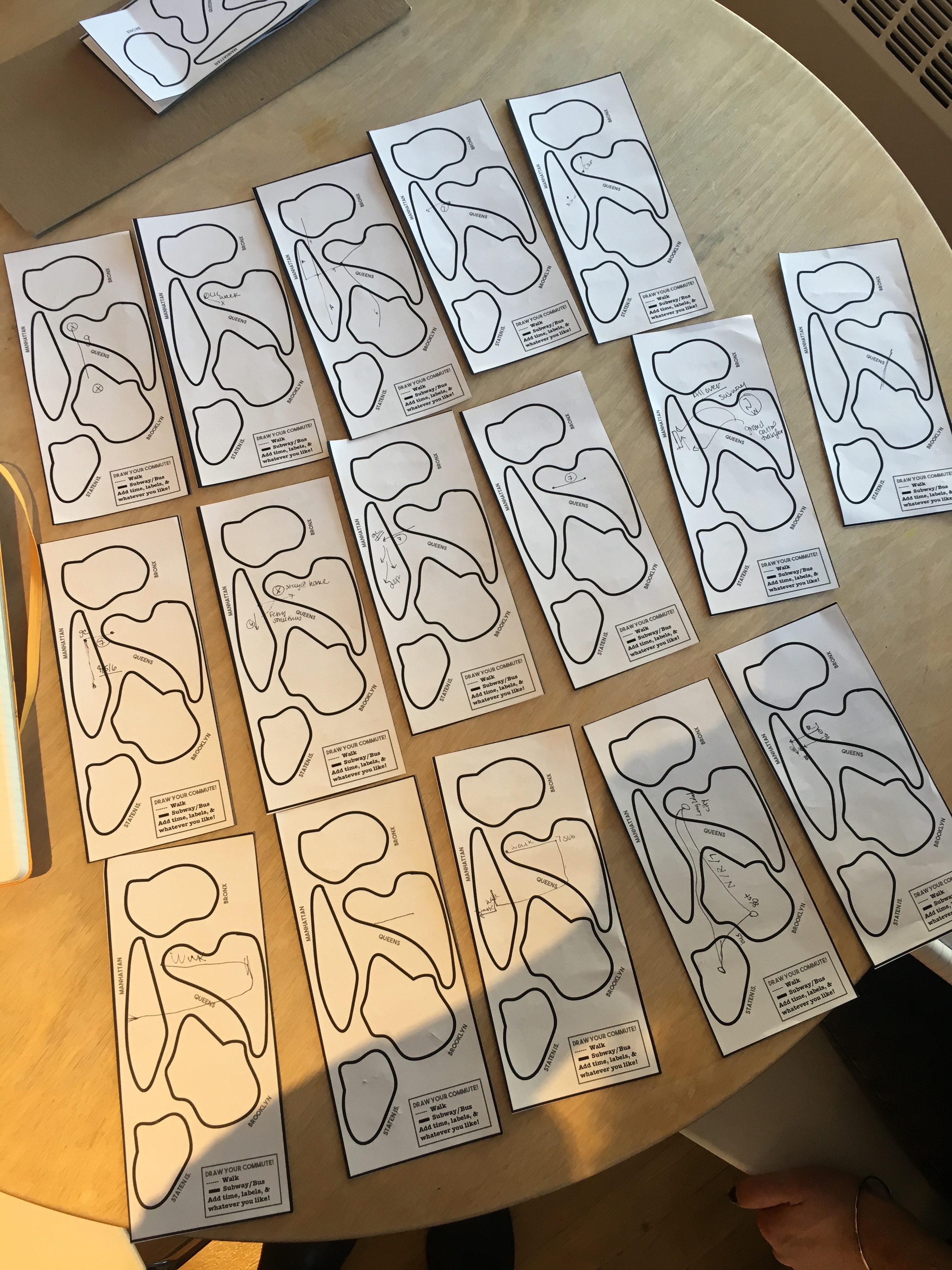 ︎Collected probes filled out by stakeholders during our multiple field visits
SYNTHESIS

We synthesized our research findings and came up with two journey maps that reflected our research results at aggregate level.

Journey Map 1
Journey Map 2
TAKEAWAYS


As a matter of fact, the insights we get from the research do not match our initial assumption. On the contrary, research data shows that residents are generally satisfied with the local transit services; however, there are strong needs to improve the status quo as well.

---
Team: Yuxin Cheng & Alyssa Kropp